Music


Whole School Curriculum Intent
To inspire and nurture our learners to feel empowered and able to become responsible citizens in the community and wider world, whilst motivating them to aspire and achieve the highest standards.
Music Subject Intent
'A high-quality music education should engage and inspire pupils to develop a love of music and their talent as musicians, and so increase their self-confidence, creativity and sense of achievement.' Department of Education, National Curriculum.
At Christ the King Catholic and Church of England Primary School, our aim is to provide a music curriculum which will enable each child to reach their full potential in music, encourage children to enjoy singing, composing and performing and provide children with the opportunity to perform in front of an audience both within and outside of school.
Music Subject leader - Pen Portrait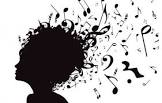 Hi, I'm Mrs Leigh and I am the music leader at Christ the King. I am passionate that Music and Creative Arts are pivotal to our curriculum delivery and ensure that our children are immersed in a vibrant environment and have access to the rich cultural heritage that our nation and world affords. I believe every child deserves the opportunity to express themselves creatively using their imagination and own ideas. I feel that music is a tool for expression and children are unique, bringing in their own experiences. Music is an opportunity for them to escape and express emotions as well as celebrating talent.
Year 5 Glocks